Botkin Lumber Company History
The Botkin Family settled in the Missouri Ozark Mountains in the 1800's where they started sawing hardwood logs to support their families.  Moses Botkin was the beginning of what would eventually become Botkin Lumber Company.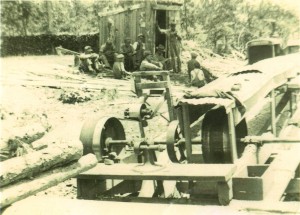 Five generations later, Botkin Lumber Company is still a thriving business that has experienced exponential growth.
The Company, Botkin Lumber, was started as a small hardwood sawmill by four brothers after World War II in Centerville, Missouri, and moved to Farmington, Missouri in 1951.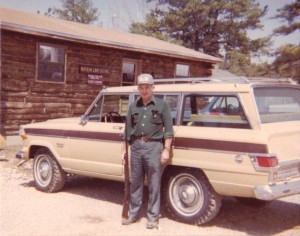 On January 1, 1978, the company ownership was purchased from the retiring company founders by the next generation.  Our purpose became providing lumber for industrial customers.  We started utilizing Southern Yellow Pine to produce crates, pallets, and boxes that would support products as they were shipped around this country and overseas.
In 1986 a new manufacturing and assembly location was opened in Taylorville, Illinois, to service customers in that area.  In 1997 we completed the construction of our new plant there.
In 1998 we purchased a plant in Cape Girardeau, Missouri.  With more property and a larger lumber storage area, we were able to expand our capabilities to include producing Agency Grade Stamped SYP Dimension Lumber.
Our Sales and Purchasing teams grew as the capacity to produce and utilize more lumber was realized.  Our Industrial Sales Staff is located in Farmington, Missouri.  In 2003 we added a Sales and Purchasing office in Oregon, where they focus primarily on Dimension Lumber.
In 2004, we purchased a 40 acre, 400,000 SF facility in Dublin, Georgia, allowing us to expand our capacity once more.
In 2005 we completed the expansion of our Corporate Office, and new Production and Lumber Storage facility in Farmington, Missouri.
In 2006 we invested in a real time inventory and production cost management system.  The system brings detailed cost and inventory management which allows us to be very price competitive.
In 2007 we added our Import / Export Division, and recently moved it from Los Angeles, Chile to Atlanta, Georgia.
For the last 30 years Albert and Karen (Botkin) Cleve have owned and successfully guided Botkin Lumber.  In 2009 the company management and ownership transferred to the next generation of Botkin decendents, Jennifer Cleve Blum and Katie Cleve Wilkerson.  They bring 20 years of experience to the company which is now a Women Owned Business Enterprise.
Botkin has evolved into a full service lumber company providing products and services to match our customers' diverse requirements.  We have matched high grade raw materials with automated production processes to establish a nationwide reputation for customized high quality and low cost products.
In 2010 Botkin invested in two Dry Kilns for the Missouri Plants expanding our capabilities for Kiln Dried and Heat Treated material.  We will soon be producing Dimension Southern Yellow Pine from timber grown in our Native Missouri.